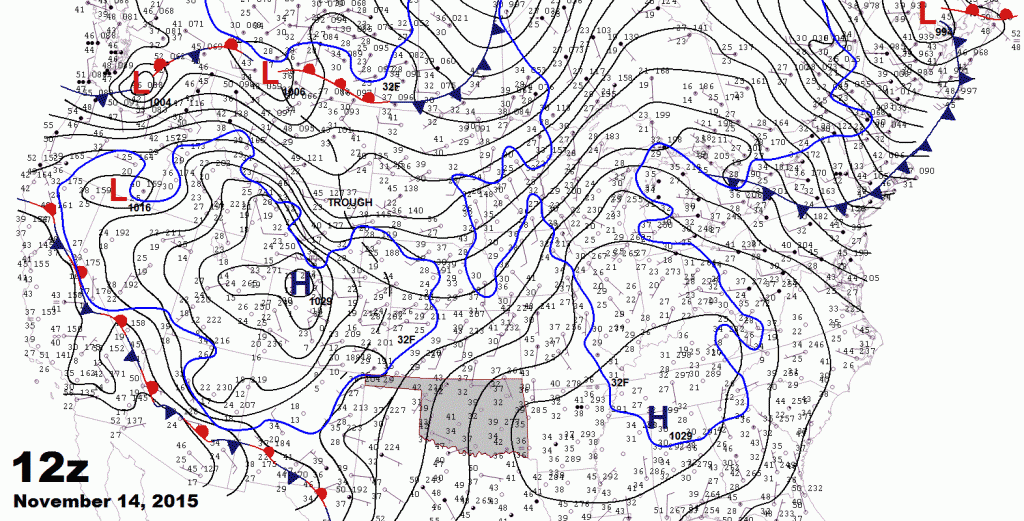 A cold front has moved southeast across New England and New York state overnight.  High pressure centers are found over northwest Alabama and northwest Colorado.  A cold front has moved onshore the Pacific Northwest.  Another cold front is approaching the northern North Dakota border.
Temperatures have dropped below 32 degrees from the western Great Lakes to the Southeast U.S.  In Tennessee, most temperatures are in the 20′s this morning.  Sub-32 degree temperatures are also found across the Rockies and Central Great Basin.
There are areas of moderate to occasionally heavy rain over southwest Texas and across Washington.  Otherwise, any precipitation across the country is spotty and very light.