On the weather front… many interesting events are on the horizon.  A strong upper storm system in the southwest U.S. is forecast to move eastward through the southern Plains.  Another storm in Canada will dive southeastward toward the Great Lakes.  These two storms will be responsible for several weather changes during the next four to five days.
Scattered showers and thunderstorms are already organizing in southern Oklahoma this morning as moisture increases in advance of the southwest U.S. storm.  Precipitation should become more widespread by this evening and continue through Thursday.  Before it ends Friday morning, some places in the state could see over four inches of rain.  While it does look like the heavier rainfall will be in eastern Oklahoma… Okarche stands to see a couple of inches.
The first of a couple of fronts will clear the state Friday morning and we will be left with a fairly nice and cool evening.  A much stronger cold front will surge into the state Saturday morning.  Behind this front… winds will become quite strong out of the north and temperatures should fall to the lowest levels so far in this early Fall.  The low temperature Sunday night should make it well below 40 degrees with the first frost possible.
On the astro front… a couple of events will be taking place this month.  A close conjunction on October 13: Around 5:30 a.m. Venus and Saturn will pop up in the eastern sky – separated by less than ½ degree.  Venus on the right will be a bright -3.67 magnitude… Saturn on the left will be around 1.39 magnitude.  Mercury makes its appearance about an hour later at -0.95 mag.
The Orionids Meteor Shower will run from October 17 to 25.  While this shower typically produces only about 20 meteors per hour during its peak… viewing this year will be nice as a waxing crescent moon will set early.  Any clear nights should be well dark providing an excellent opportunity for viewing and photography.
Finally, Fall foliage.  We are not that far away from color change here in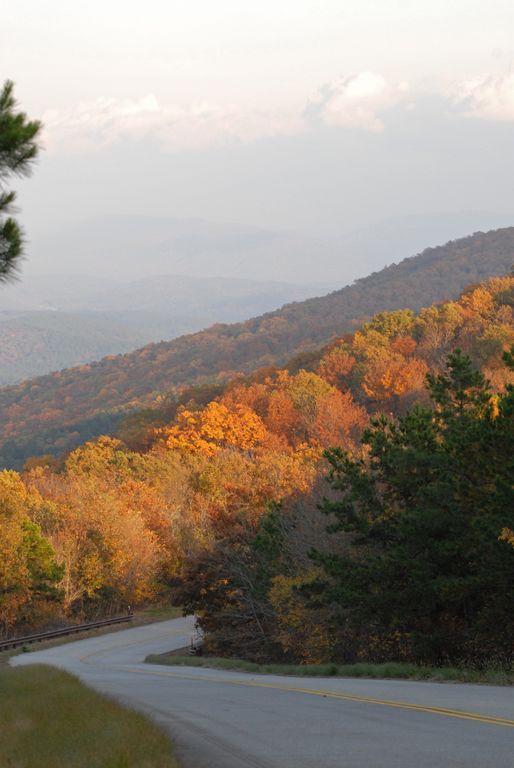 Oklahoma.  It's actually already started… but should kick into high gear soon.  Last year I took a trip to southeast Oklahoma.  This year, I think I will be spending a couple of days at four spots west of Highway 81.  If all goes well… a day will be spent south of I-40 in the Wichita Wildlife Refuge and around Red Rock Canyon State Park.  Another day will be set aside for areas around Roman Nose State Park and Great Salt Plains State Park to the north of I-40.