I woke up a little before 2 a.m. and thought I would give it a go at another meteor watch session.  I was more than a little surprised to see that my target had shifted from meteors to thunderstorms.  A severe thunderstorm was moving straight for Okarche.  Cloud to ground lightning strikes were hard to see… but still, a wall of intense lightning was quickly moving our direction from central Kingfisher County.
The radar image below shows the storm about the time it was producing wind over 60 mph in Okarche.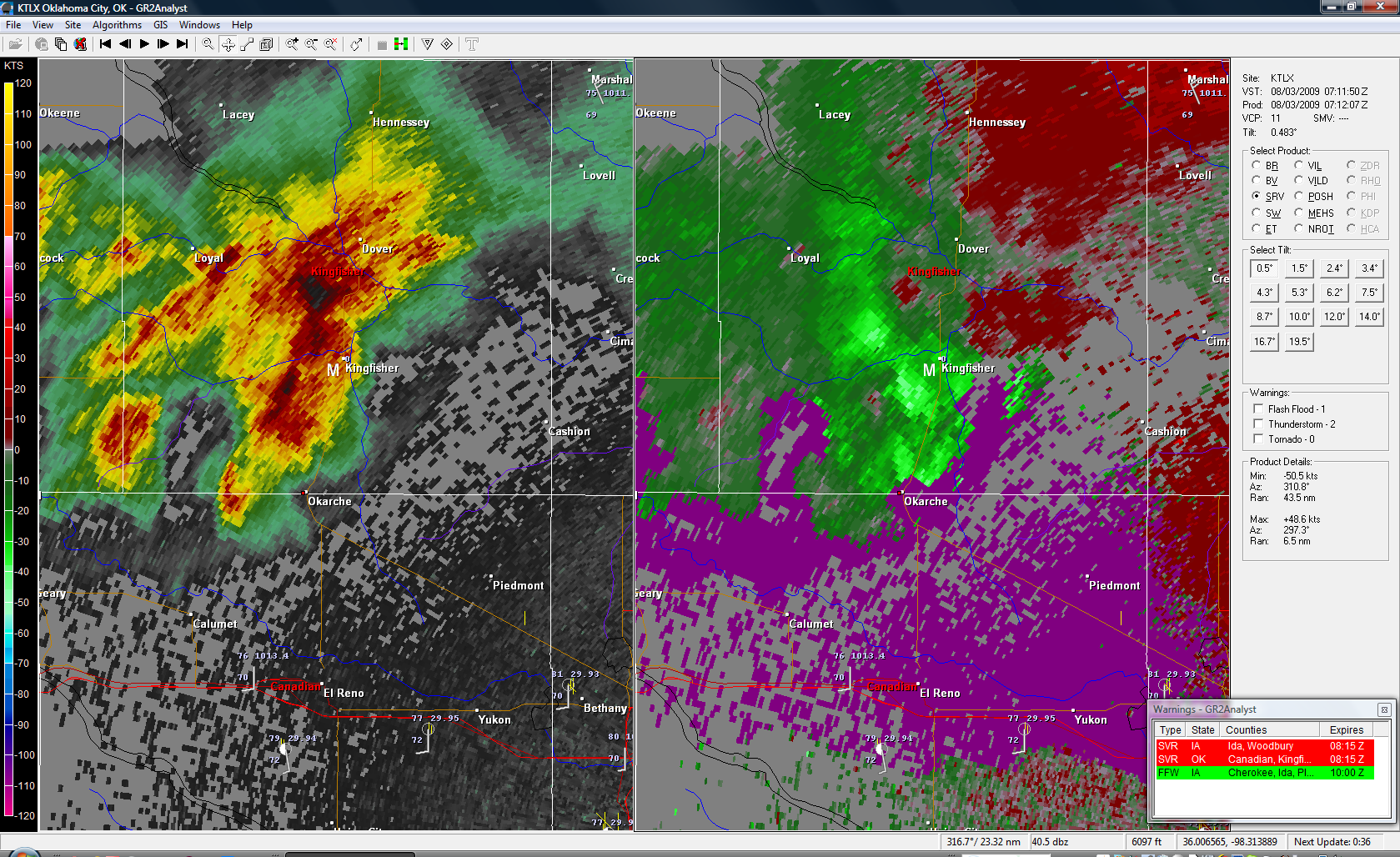 My weather station plot below also shows some interesting things.  There was a rapid pressure rise (29.89 to 29.98 inches) when the storm hit….followed quickly by a wind gust to 61 mph at 2:13 a.m.   After the storm had moved to the southeast… there was a rapid pressure fall (30.03 to 29.88 inches) which resulted in another burst of strong winds with a peak of 54 mph.  Rain for the event was also impressive… reaching 3.43 inches which set a record for the day.  The rapid increase of rain in the plot was from manually changing the total after reading the standard guage.