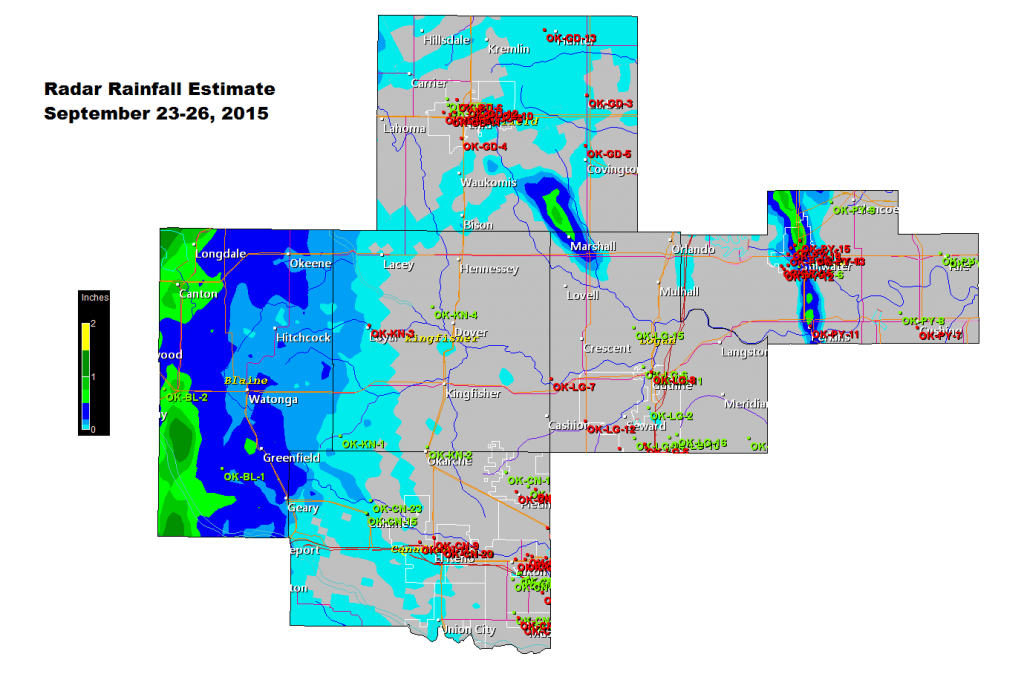 Light to moderate rain fell across western portions of the area.  The heaviest precipitation occurred across western Blaine County where radar rainfall estimates exceeded 3/4 of an inch.
Showers and thunderstorms on the 25th/26th produced isolated areas of measurable rainfall near and north of Marshall – and from Stillwater to Perkins.
The highest observed CoCoRaHS rainfall was 2.4 NE FAY (OK-BL-2) with 0.67 inch.
The highest observed non-CoCoRaHS rainfall occurred at the Perkins mesonet site with 0.59 inch.