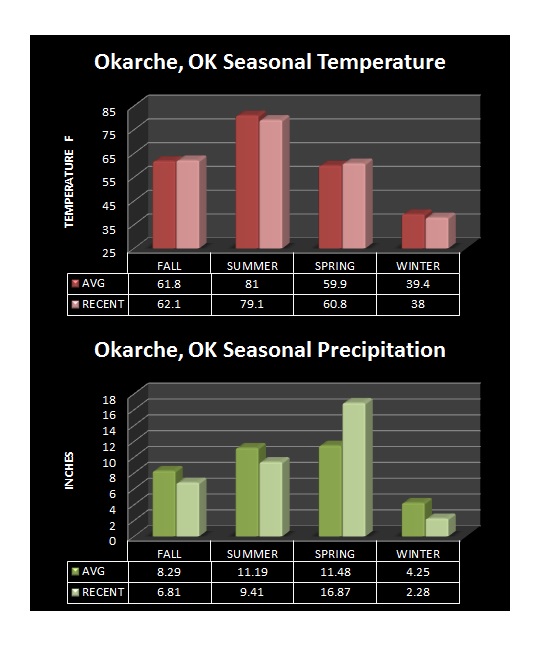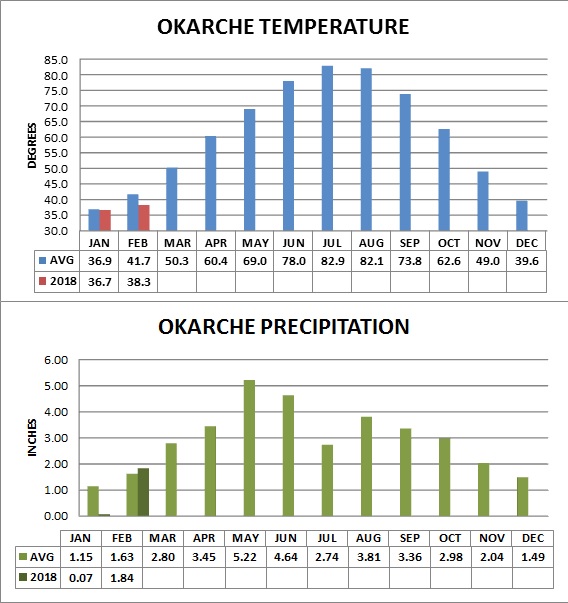 February in Okarche was considerably cooler than average.  The temperature of 38.3 degrees was 3.4 degrees below average.  A dent was made in the long-term drought with 1.84″ of precipitation over the last half of the month.  This was 113 percent of average or 0.21″ above.  Total snowfall was 0.2″ which was only 7 percent of average or 2.8″ below.
For the meteorological winter, the average temperature was 38.0 degrees which was 1.4 degrees below average.  Total precipitation was 2.28″ which was only 53 percent of the average or 2.02″ below.
So far this season, the total snowfall has been 0.3″.  The record lowest snowfall total for a season was in the winter of 2011/2012 when 1.9″ fell.