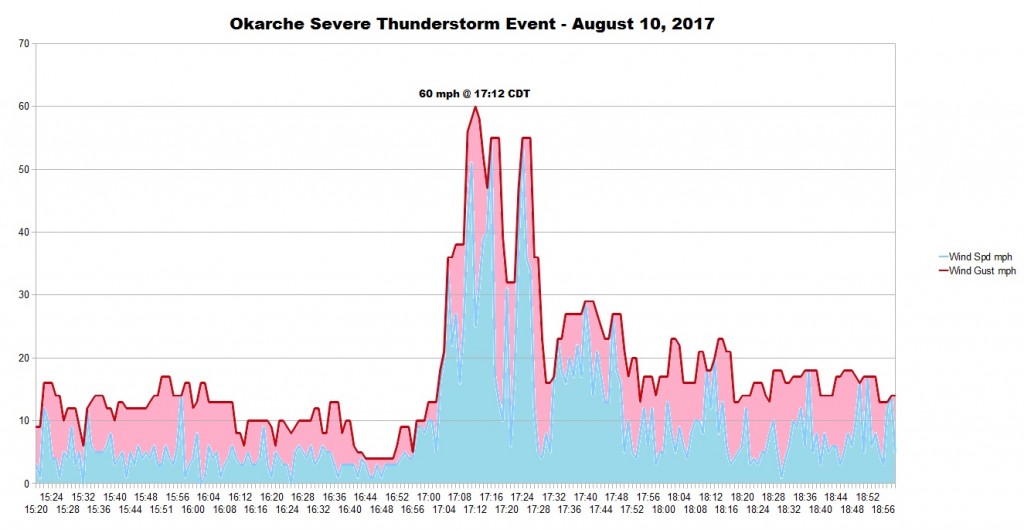 A severe thunderstorm moved through Okarche on August 10th.  After review of the data, a 60 mph wind gust was recorded at 5:12 pm CDT.  This is the second severe thunderstorm event this year in Okarche.
During the storm, the recording rain gauge (tipping bucket) measured one inch of rain in 23 minutes.  Because the tipping bucket doesn't usually handle heavy rain well, one inch likely occurred in just 20 minutes or less – or a three inch per hour rate!
The total precipitation in Okarche on August 10th was a record setting 2.21 inches.  The previous record was 0.46 of an inch set in 1996.