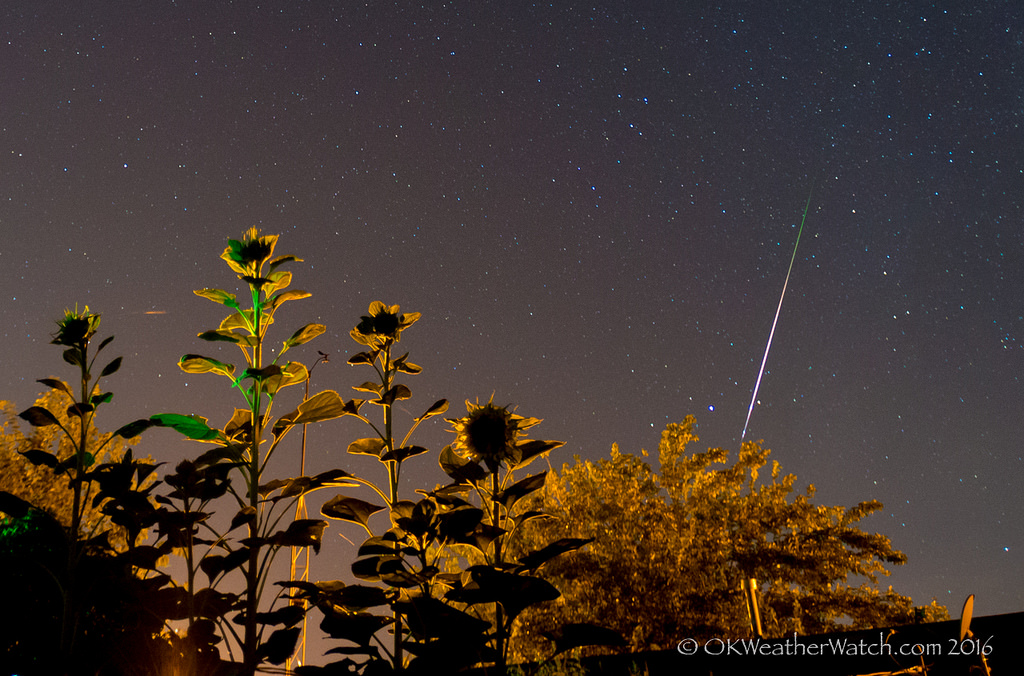 It's that time of year, the Perseid Meteor Shower has started!  Yes, it's currently very early in the start, and rates are low.  But, it is possible to catch a Perseid from now, through the upcoming weeks leading to the peak on the night of August 12/13.  We will have a little bit of a moon issue to deal with on the peak night this year, but fireballs should still stand out nicely.  (There will be no moon to deal with in 2018!)
The Perseid Meteor Shower has become my one stop shopping for meteors.  Not only is it best in terms of numbers, but it's the only shower that you are guaranteed to be able to watch in a T-shirt and shorts.
*Update at 11 am Friday, August 11:   It has been nice to be in a weather pattern that has produced widespread precipitation, but this is making it hard on the night sky watching.  It is looking more and more likely that the peak night of Saturday into Sunday 12th/13th will be mostly cloudy with scattered to widespread thunderstorms.  This means that tonight may be the best chance to catch a few Perseid fireballs!  There will still be some clouds around, but there may be enough breaks to see some meteors.