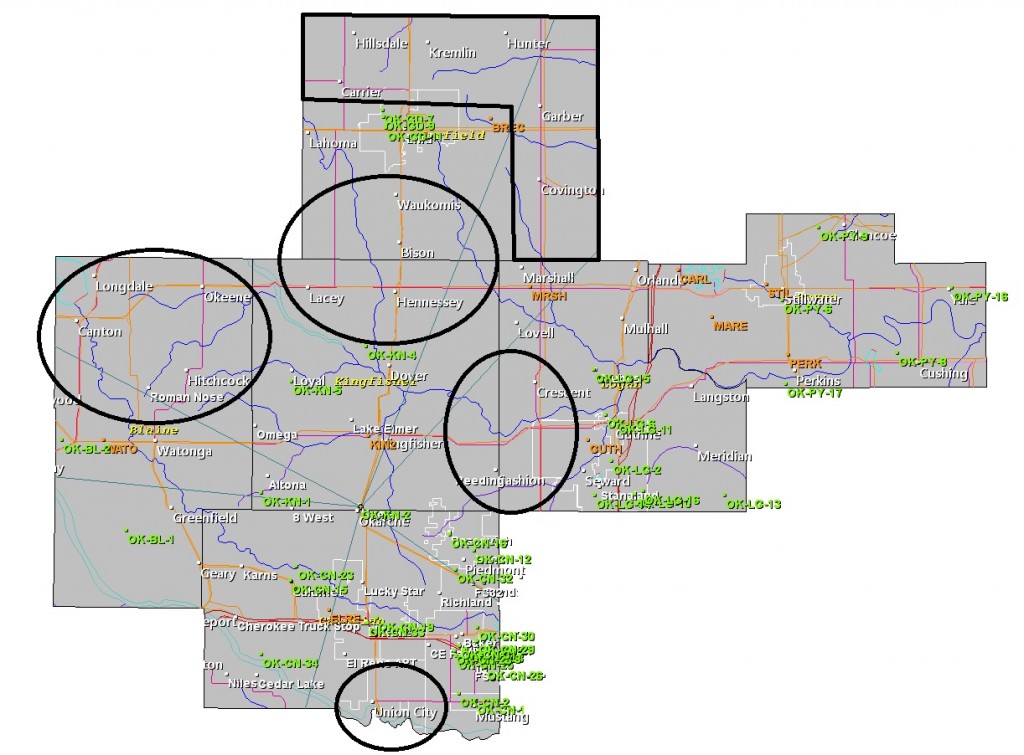 The CoCoRaHS network is slowly expanding, but we will never have too many observers.  We have recently added several observers in Canadian County, and a new observer just south of Loyal has filled a big hole over western Kingfisher County.
One of the best ways to get people interested is simply by word of mouth.  If anyone knows anybody that would like to become an observer in one of the above counties, please direct them to the https://cocorahs.org/ website.
In this six-county area, we will welcome any observers.  However, there are five areas in particular that are void of precipitation observations:
1) Northern Blaine County -  Canton, Okeene, Hitchcock
2) Southern Canadian County – The Union City area
3) Eastern Kingfisher and western Logan counties – Crescent, Cashion
4) Northern Kingfisher and southern Garfield counties – Hennessey, Bison, Lacey, Waukomis
5) Northern and eastern Garfield County – Hillsdale, Kremlin, Hunter, Garber, Covington
Thanks to all of our current, dedicated observers!