Daily Archives: March 7, 2018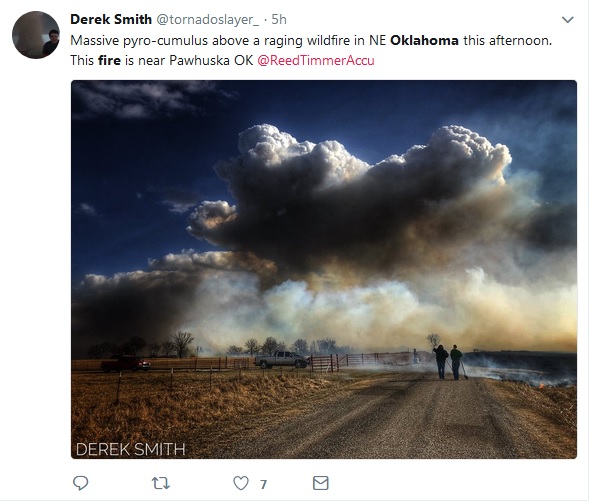 Strong northwest winds developed across Oklahoma during the late morning hours of March 6th.  The wind combined with very dry air caused fire danger to reach extreme levels, and numerous fires broke out across the state.  In Okarche, the peak wind reached 53 mph.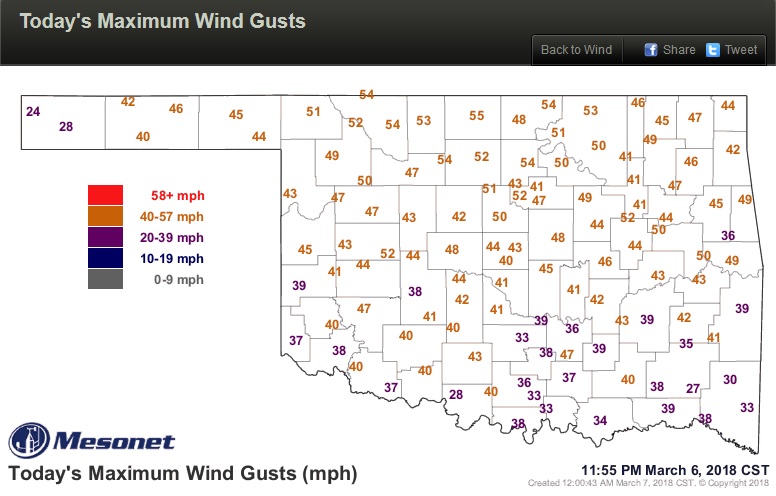 Heat from fires stood out quite well on GOES-East, infrared satellite imagery, and visible imagery showed numerous smoke plumes by early evening.  The most intense burning occurred in Texas, Ellis, Woods and Osage counties.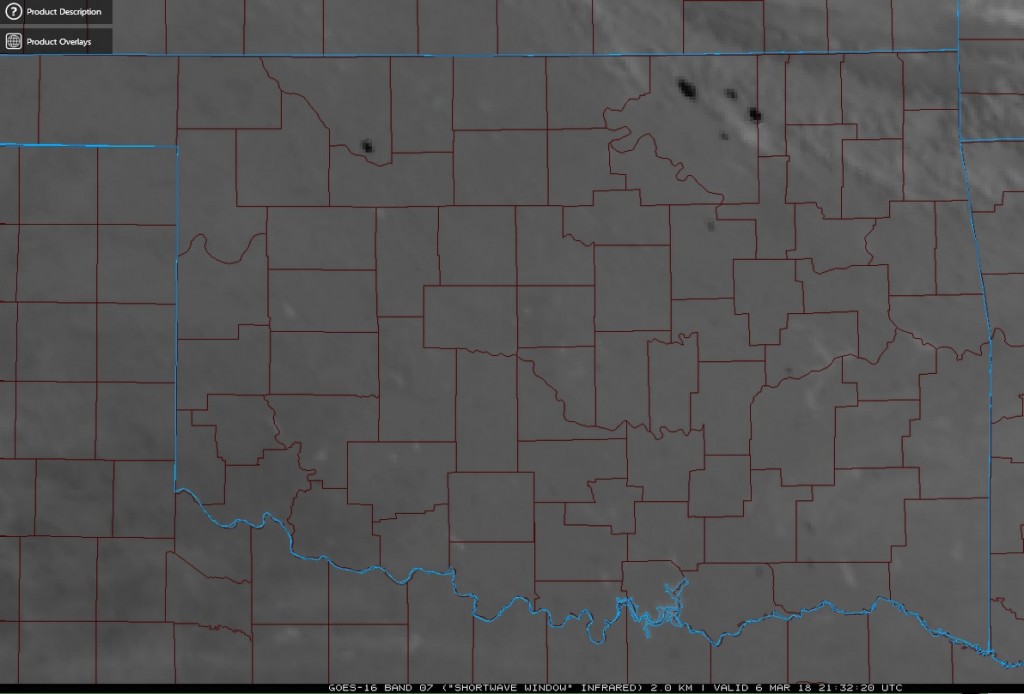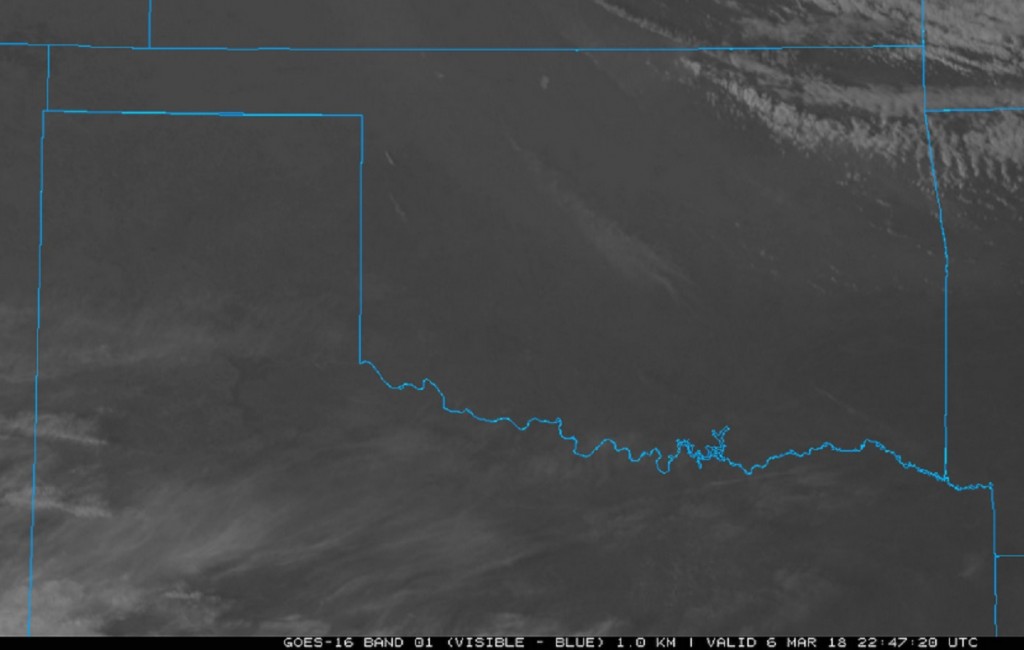 Smoke from a fire in Woods County spread across Okarche and into the OKC metro area.  Here is a link to time lapse video from Okarche which showed the arrival of the smoke: