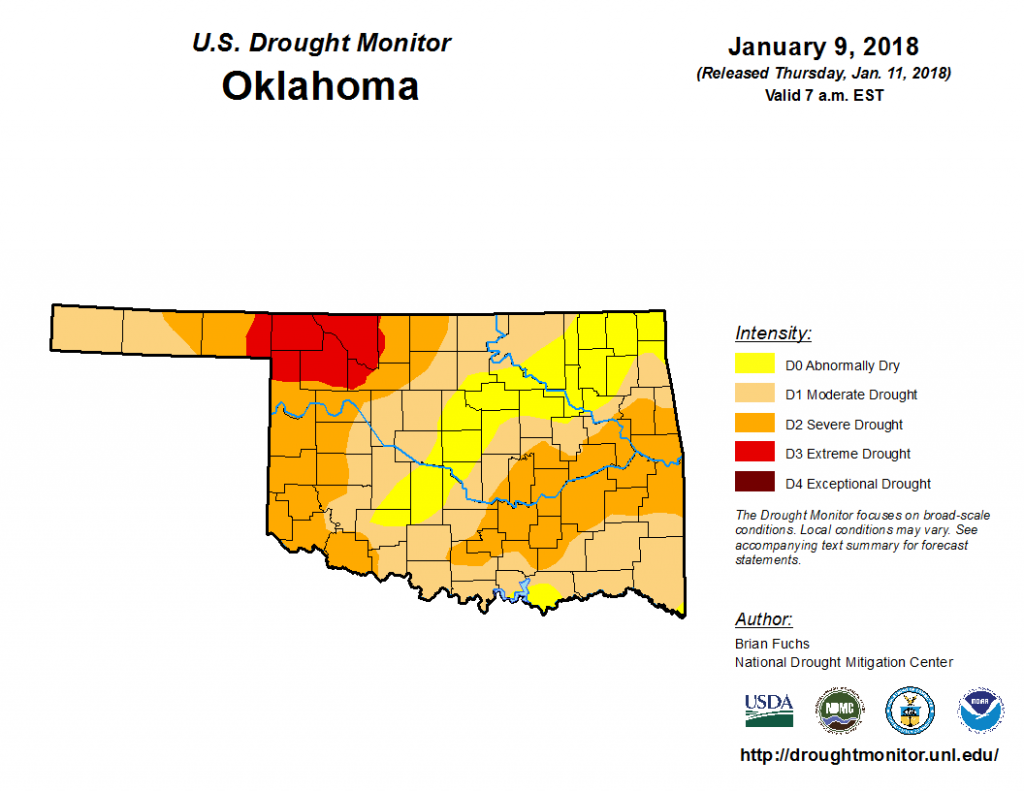 The latest drought monitor shows that about the southeast half of our area is considered "Abnormally Dry" – while the northwest half of the area is in "Moderate Drought".  Areas of severe drought cover a lot of eastern and southern Oklahoma, and extreme drought has made a return to northwest Oklahoma.
None of our reporting stations were able to exceed 1/2 inch of precipitation from December 21st until January 10th.
There are no significant precipitation events evident in model data through the end of the month, so drought severity is likely to increase into February.