Daily Archives: December 1, 2017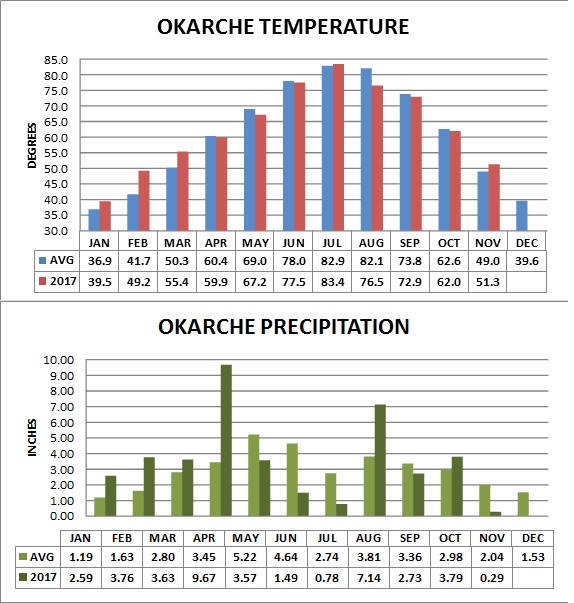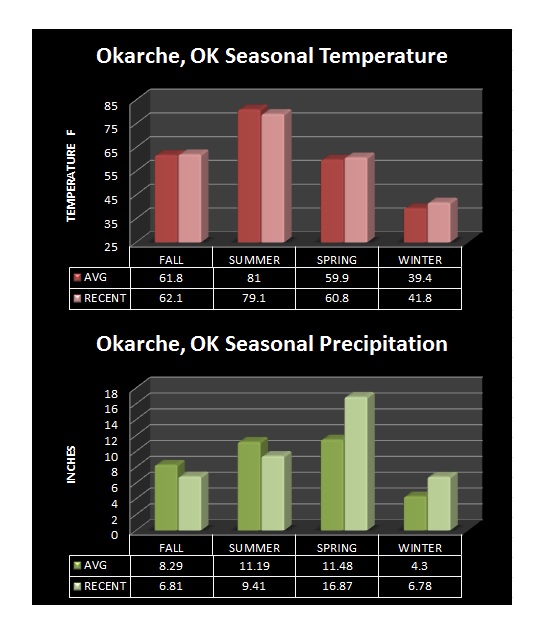 The average temperature in Okarche for November was 51.3 degrees which was 2.3 degrees above average.  Despite slightly below average temperature in September and October, fall came in with an average of 62.1 degrees which was 0.3 of a degree above average.
The total precipitation for November was 0.29 of an inch which ranked as the 6th driest November of record.  This was 1.80 inches below average or 14% of average.   The total precipitation this fall was 6.81 inches which was 1.52 inches below average or 82% of average.