Daily Archives: July 2, 2017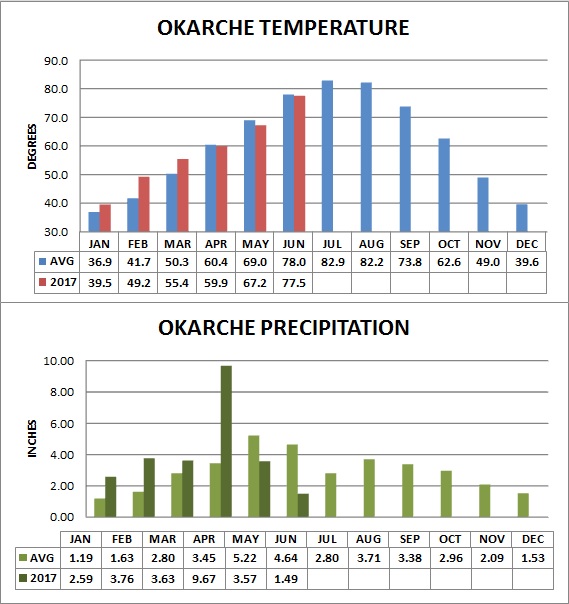 The average temperature in Okarche during the month of June was 77.5 degrees which was 0.5 of a degree below average.  This was the third month in a row of below average temperature, after starting 2017 with three months of above average.
Had it not been for our wet first four months of the year, we would be in big trouble right now.  May came in well below average, and for the second year in a row, June was the forth driest of record.  The total precipitation was 1.49 inches which was 3.24 inches below (or 32 percent of) average.
JUNE TOP 5 DRIEST:
1. 1994 – 0.69
2. 1998 – 0.76
3. 1990 – 0.90
4. 2017 – 1.49
5. 2016 – 1.54