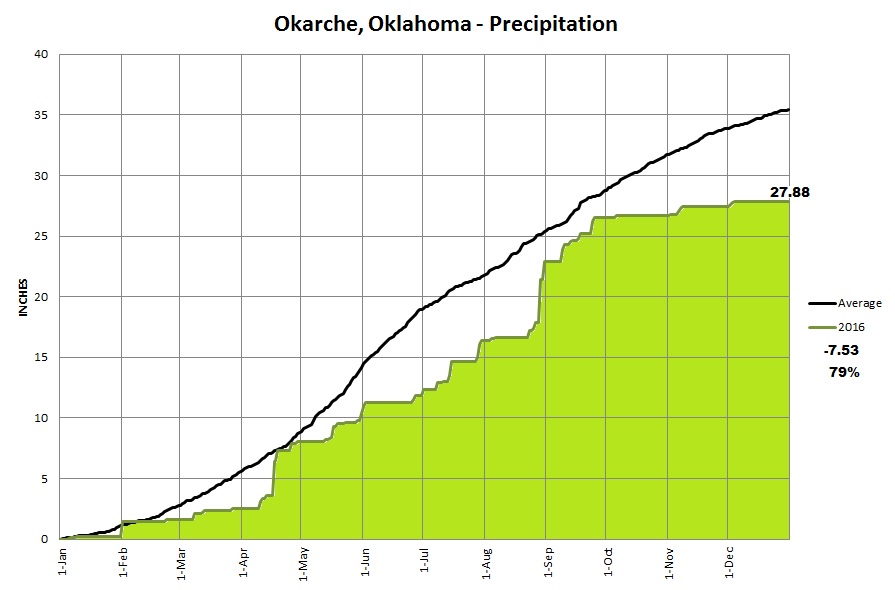 The total precipitation in Okarche during the month of December was 0.43 of an inch.  This is the third month in a row of below average precipitation.  This amount makes up only 28 percent of the December average (1.56).
2016 started dry and ended dry.  The final total of 27.88 inches ranks as the 7th driest year of record.  This was 7.53 inches below average, or 79%.
Despite the low total precipitation, there were 81 days with measurable precipitation which was 5 days over the average.
There were 73 days with thunder which shattered the previous record and was 24 days above the average of 49.