The high temperature in Okarche on Halloween was 83 degrees after a morning low of 48.  The 35 degree diurnal range is the largest since early May.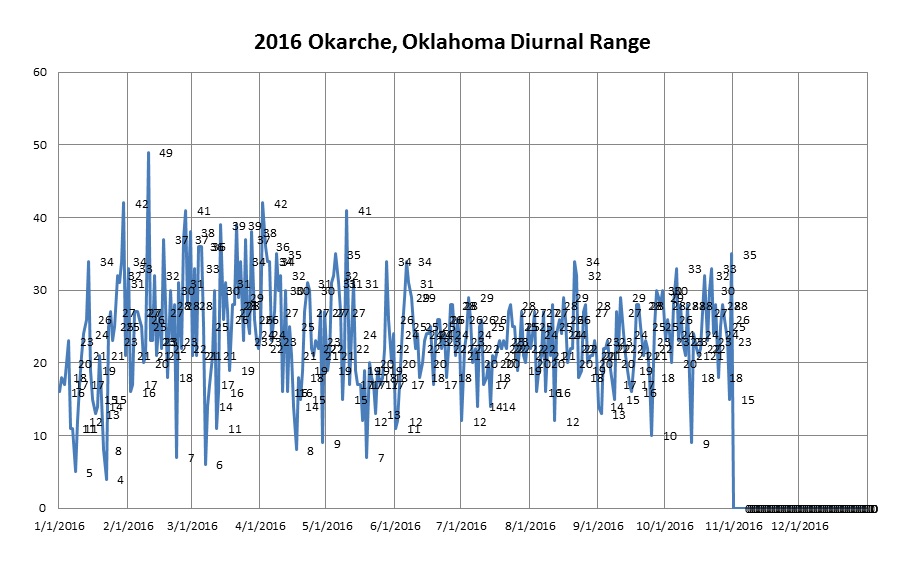 October was quite warm.  The average temperature of 66.5 degrees is the 9th warmest – dating back to 1936.  It was so warm that the yearly average temperature departure entering the month was +1.1 degrees and now stands at +1.4 degrees – a pretty big swing for this late in the year.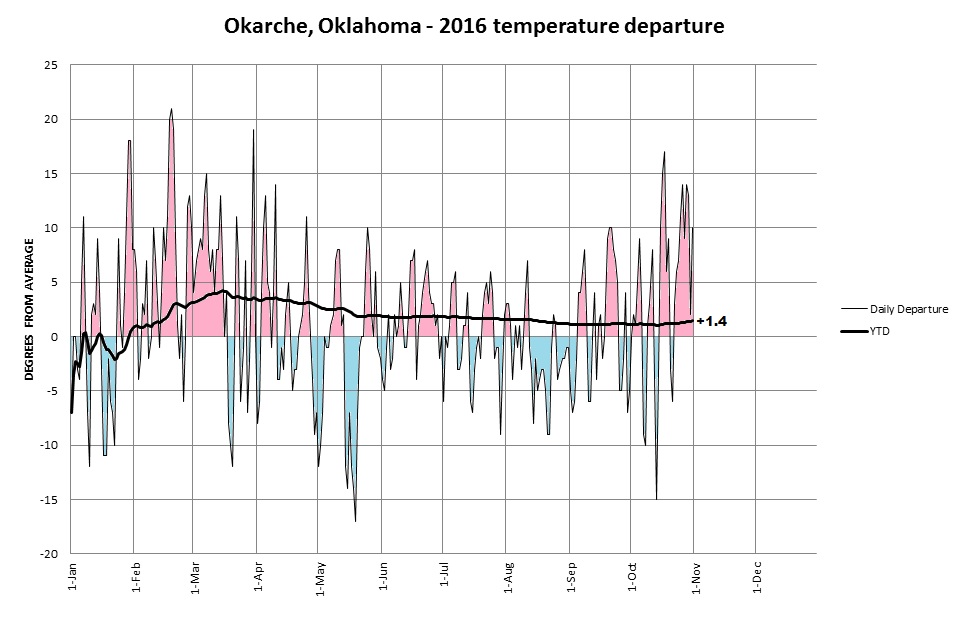 It was also a dry – very dry, October.  The total precipitation was 0.18 of an inch – or 6% of average.  We started October with the yearly precipitation departure at minus 2.26 inches, and ended the month minus 5.00 inches.  This was the second driest October of record – dating back to 1981.  The driest October was in 2001 when only 0.09 of an inch of rain fell.