Daily Archives: September 18, 2015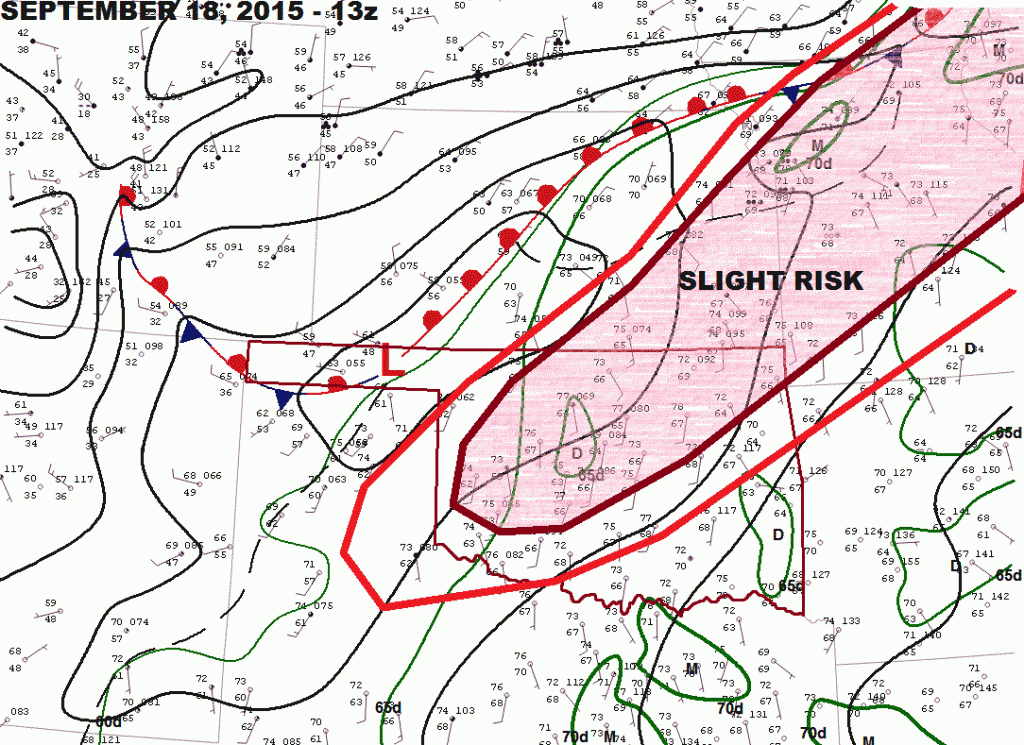 There is a risk of severe thunderstorms today across much of northern and western Oklahoma.
The latest water vapor imagery and 12z upper air analysis shows a strong short wave trough moving eastward from the Central Rockies.  Lift associated with modest warm air advection and the trough has generated showers and thunderstorms across western Oklahoma.  Some of the storms have already become severe as of 9:15 am.
The surface weather map shows a low pressure area near the eastern Oklahoma Panhandle.  A trough extends southwestward across west Texas, and a front extends northeastward across Kansas.
The atmosphere southeast of these features is fairly moist, and is expected to become very unstable this afternoon.  Increasing low and mid level flow will eventually result in favorable shear for the organization of severe thunderstorms.
Showers and thunderstorms will continue to develop this morning and early afternoon.  Some of these storms will be capable of producing marginally severe hail.  By afternoon, other storms should form near the cold front as it begins moving southeastward across the state.  These storms will have the potential to produce large hail and damaging winds as they move toward central Oklahoma by early evening.