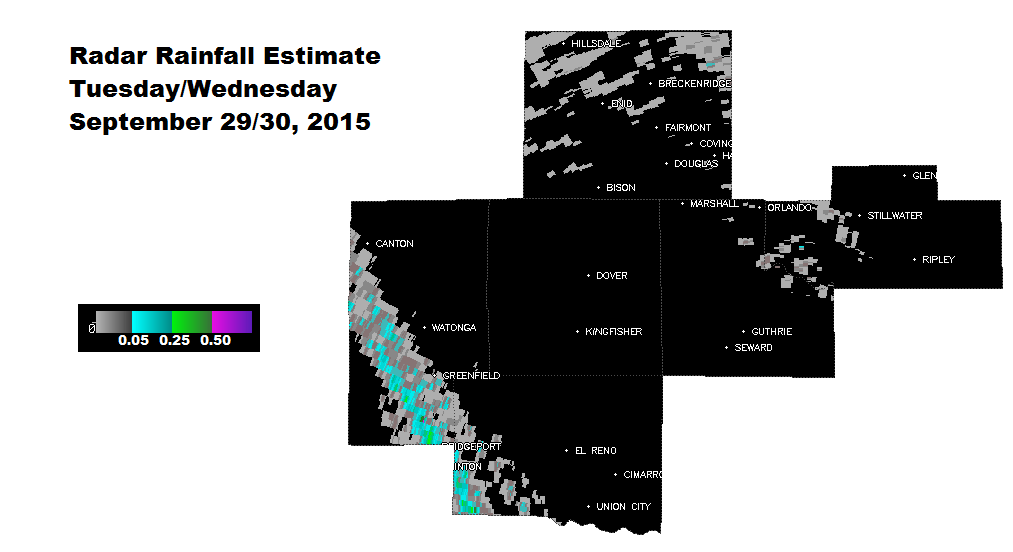 Widely scattered showers, producing light to occasionally moderate rainfall moved across the area from late Tuesday to early on Wednesday.  The heaviest precipitation fell across southern Blaine County and western Canadian County, where radar rainfall estimates approached 1/2 inch.
The highest CoCoRaHS observation in the state came from OK-BL-1 / 9.8 WNW Geary with 0.14 of an inch.
Non-CoCoRaHS rainfall across the area included 0.08 of an inch at the Watonga Mesonet site, and 0.01 of an inch from the cooperative observer in Enid.