I used to consider the start of the storm season March 1st.  In reality, April 1st would have been closer to the truth.  There have been seasons where the first chase didn't come until May.  Over the past few years, I have looked at the season as having two parts.  The first part is the appetizer, or salad, which covers March and April.  Any good chase during those months can be considered a bonus.  Sometimes the bonus is a big one, such as the multiple tornado day of April 14, 2012: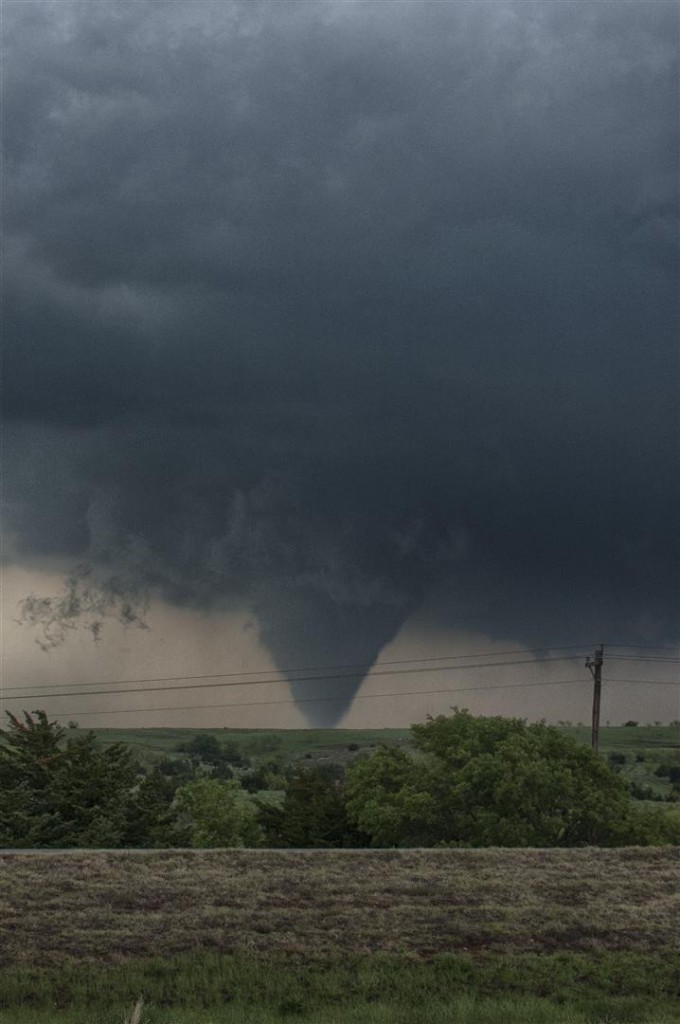 The meat and potatoes come in May and June, and here we are.  The bonus part of the season was a good one, filled with supercells and low end tornado events.  It's also been a good year for large hail, and we have observed hail larger than baseballs on a couple of occasions.
There was one chase in March – on the 25th.  Severe storms were observed within an hour or so south and southwest of Okarche: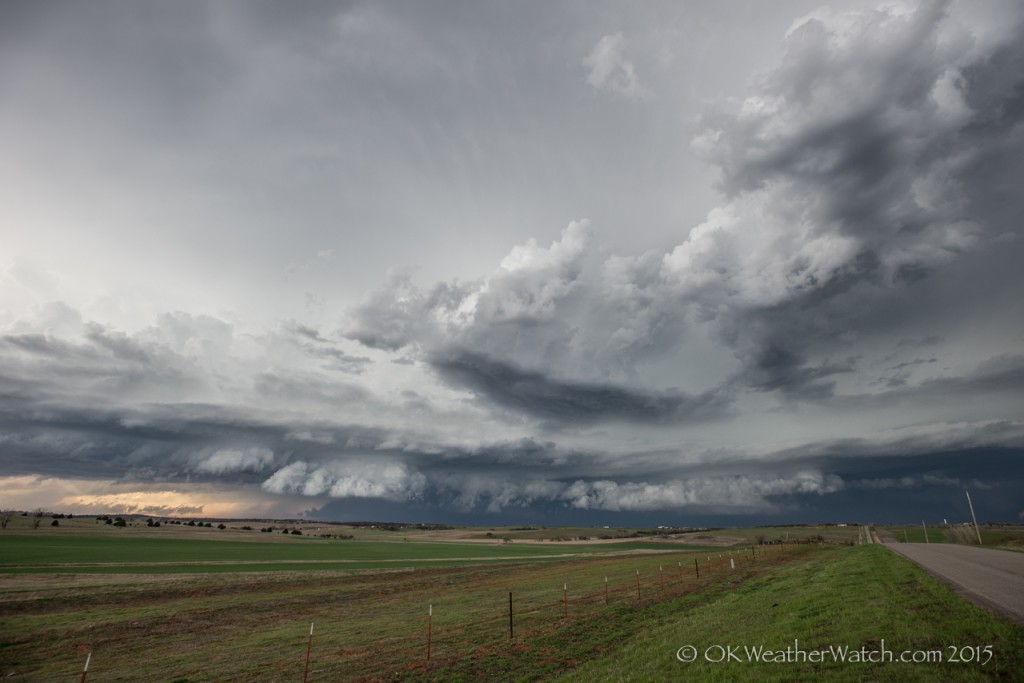 There were five chases in April.  On the 8th, we observed a nice looking supercell near Medicine Lodge, Kansas: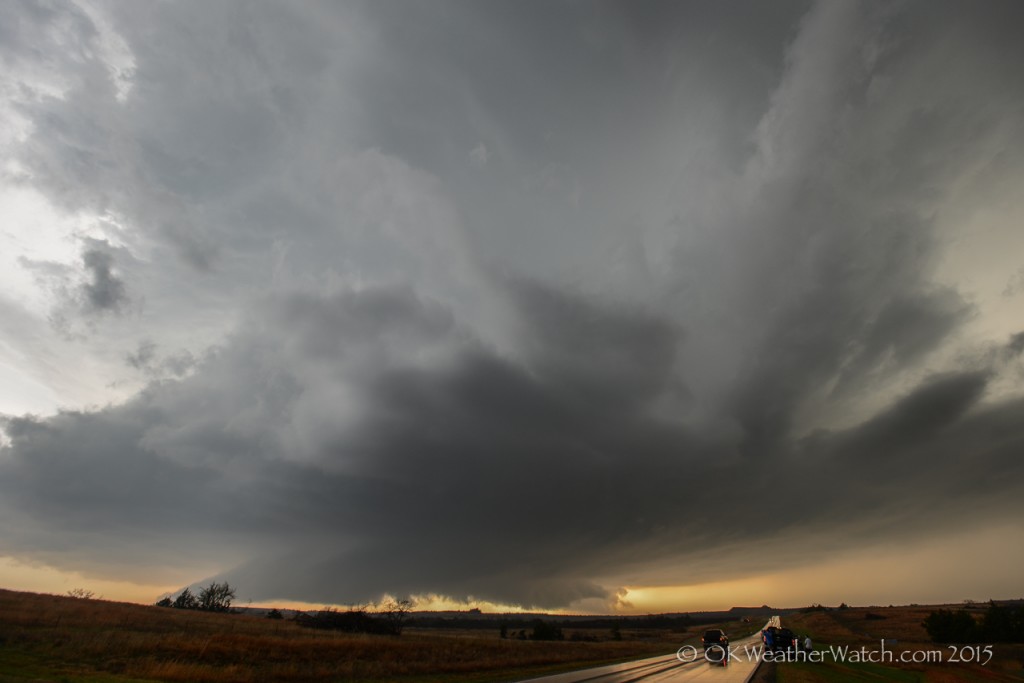 On the 11th, it was a beautiful supercell near Fritch, Texas: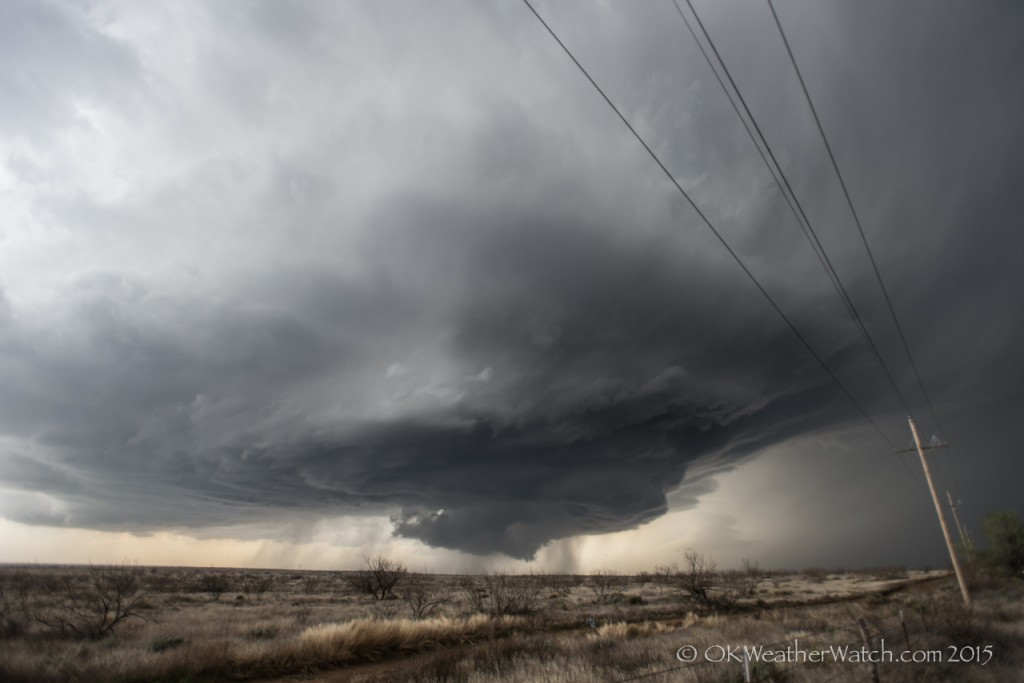 The 16th saw numerous supercells over the Texas Panhandle and western Oklahoma.  We measured hail to 3.33 inches in diameter and observed three weak tornadoes: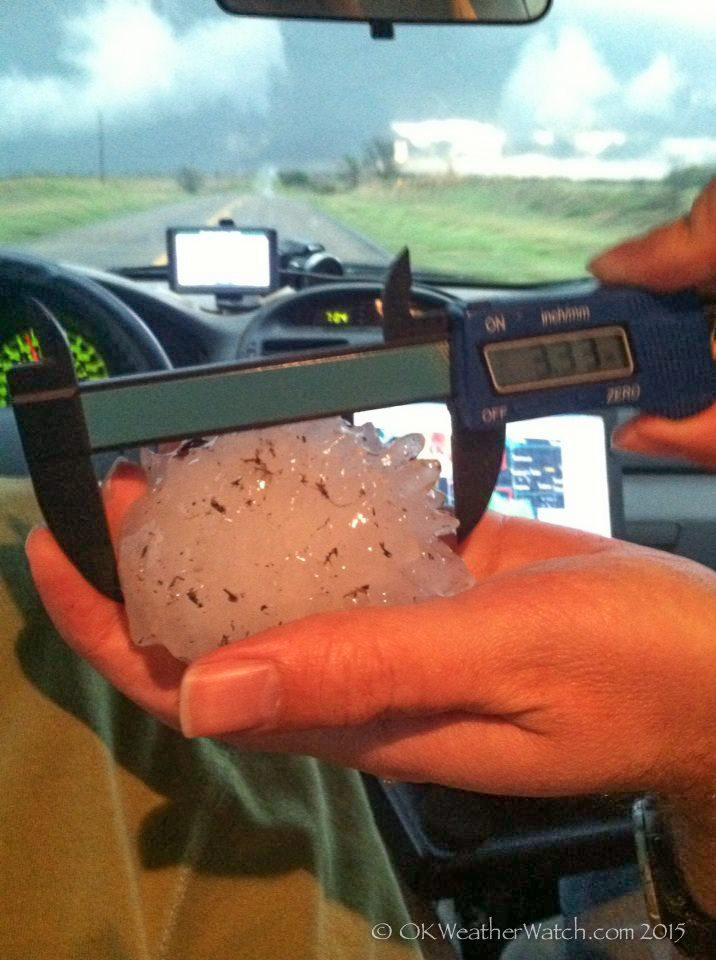 Supercell storms were scattered across western Oklahoma on the 18th: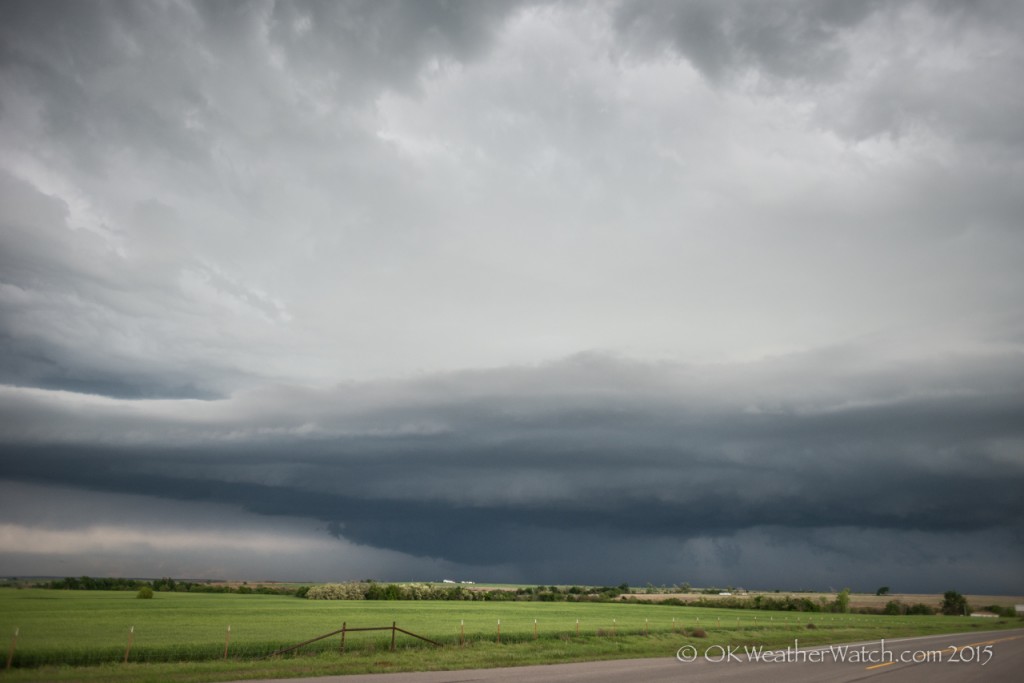 Impressive supercells were observed near Russell, Kansas on the 24th: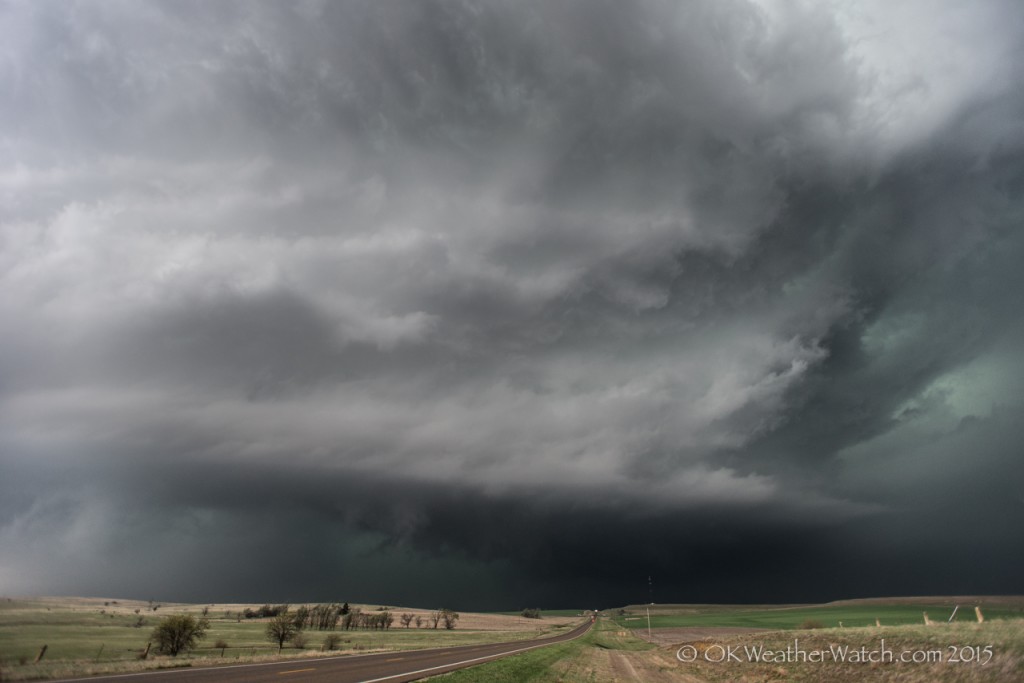 So now we enter the main part of the season.  It looks like the first few days of May will be slow, but we will be transitioning toward a more active period of storms across the Plains by the end of the first week.