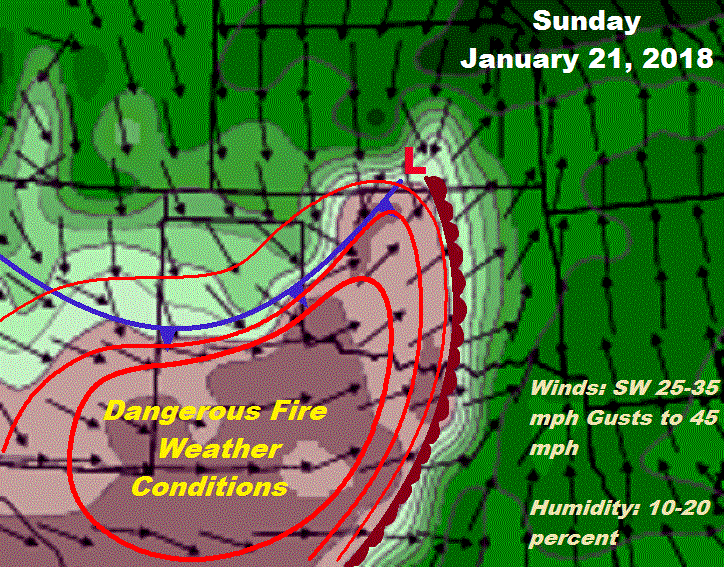 A strong upper storm system will move from the Rockies northeastward across the Plains on Sunday (January 21).  The surface reflection of this system will be a deep low pressure area that is expected to move from the Oklahoma Panhandle to eastern Kansas during the day.  A dryline will push quickly eastward across western and central Oklahoma, and a cold front will be moving south across the High Plains.
Dormant vegetation and increasing drought have resulted in the potential for rapid fire spread.  This will be aggravated to the west of the dryline on Sunday where southwest winds of 25 to 35 mph with gusts to 45 mph will exist.  In addition, low humidity values of 10 to 20 percent will increase the potential for wildfires.
Southwest Oklahoma is most likely to see the combination of conditions that would allow for the dangerous and rapid spread of fire.  However, critical fire weather conditions may extend northeastward toward the I-35 corridor of the state as well.