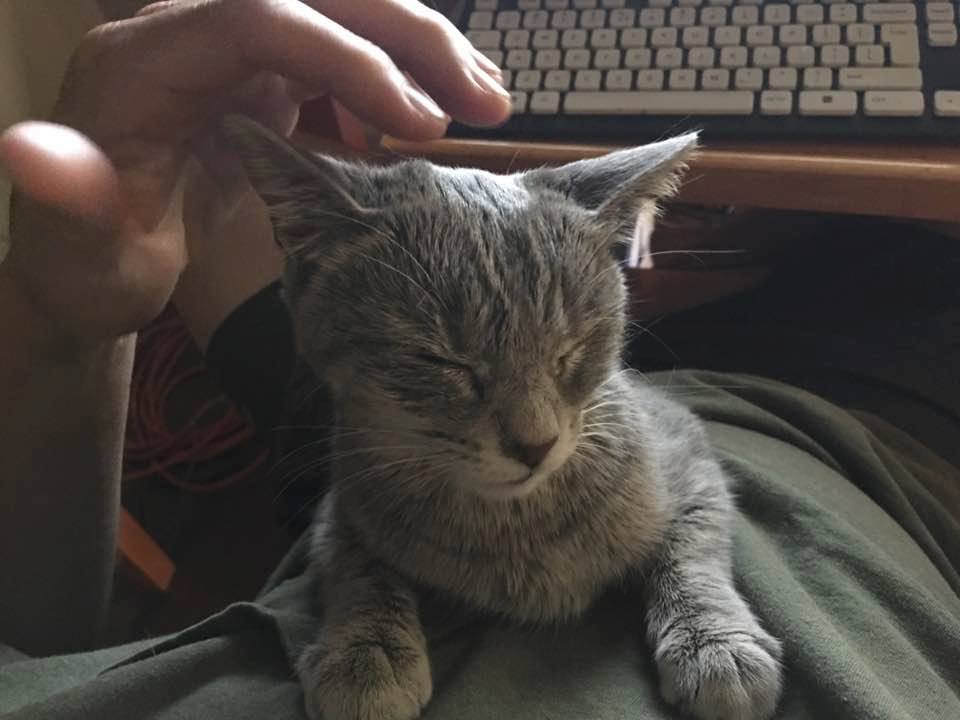 I think one of the greatest things about pets is that they are clueless to the world outside of our four walls. They don't know a thing about a certain religious group that would like to see me dead. They know nothing of the events in Nice, Orlando, Dallas, wherever. They've never heard a thing about climate change, a tough economy, corrupt politicians, or any of the other countless things that plague our world. Have the heat and air working, some water and food in a bowl, and everything is just fine. And I've always been able to feel that "just fine" feeling when I cuddle up with one of our furry children.
Lilly came to us on a brutally cold December night in 2013. I found her near the porch – just a few days old. We brought her in and wrapped her up, but I figured there was no way she would last through the night. It took about a month of bottle feeding, and many trips to the vet to battle a host of health problems, but she made it. She was partially blind, but quickly learned to navigate our house with ease. No pet of ours has ever acquired so many nicknames. Lil's, L-bomb, Lilscomb, Lil Bill, Lilbillie, Chatter Bug, and occasionally, Monster to name a few. Hot on my heels everywhere I went, she quickly became my little buddy.
The vet had long time concerns about her future health if we didn't have her fixed. So, on July 14th, we went ahead with the spaying surgery. I've never had such a powerful gut feeling to stop something, but with her long term health in consideration, we continued on. With no real good explanation as to what went wrong, she didn't survive the surgery. A shooting star in our lives, I'm sure gonna miss my little buddy. Time to cuddle with a couple of golden retrievers and find some of that "just fine" feeling.