Frustration – that was a common emotion during the days leading up to and through the peak of the shower this year.  Clouds, clouds, and more bloody clouds.  There were many days that were sunny, and plenty hot, that saw mid and high level clouds develop right after sunset.  A couple of the lead up days were completely cloudy, and the peak day was mostly cloudy.
The end result was a total of about 160 meteors observed across a one week period.  A small break in the clouds near Minco on the peak night allowed me to see 30 small Perseids: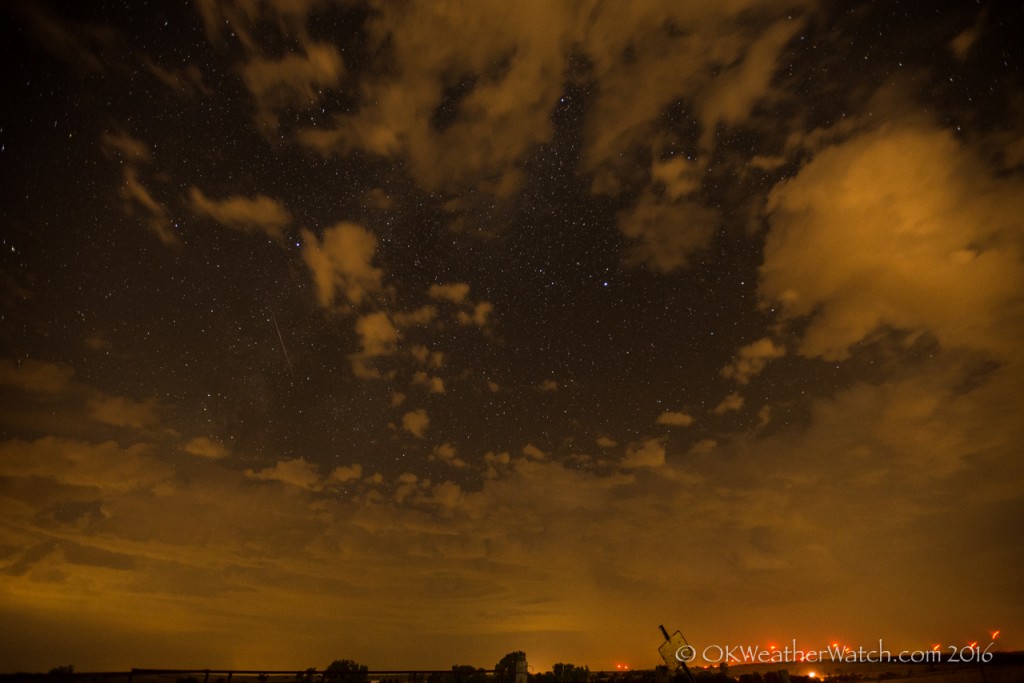 One of my better shots in a lead up day came against clouds (no surprise there) and a bright moon on August 10th: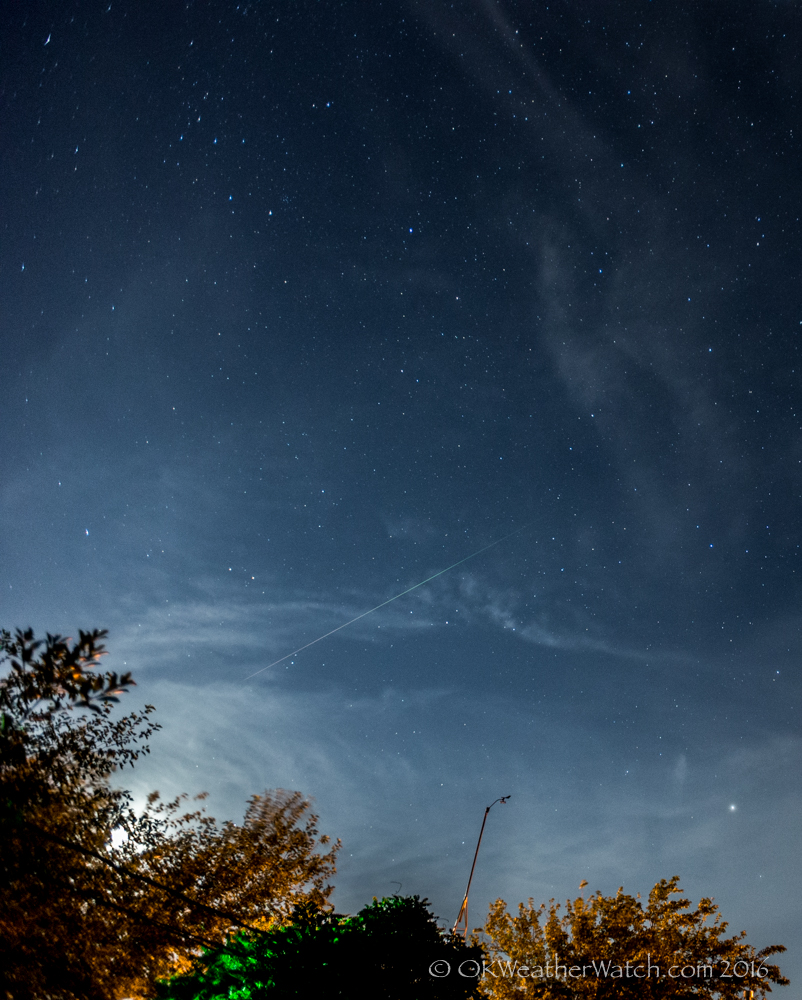 The best viewing night came early on the 13th, when skies became mostly clear and I observed 65 meteors just one day after the peak: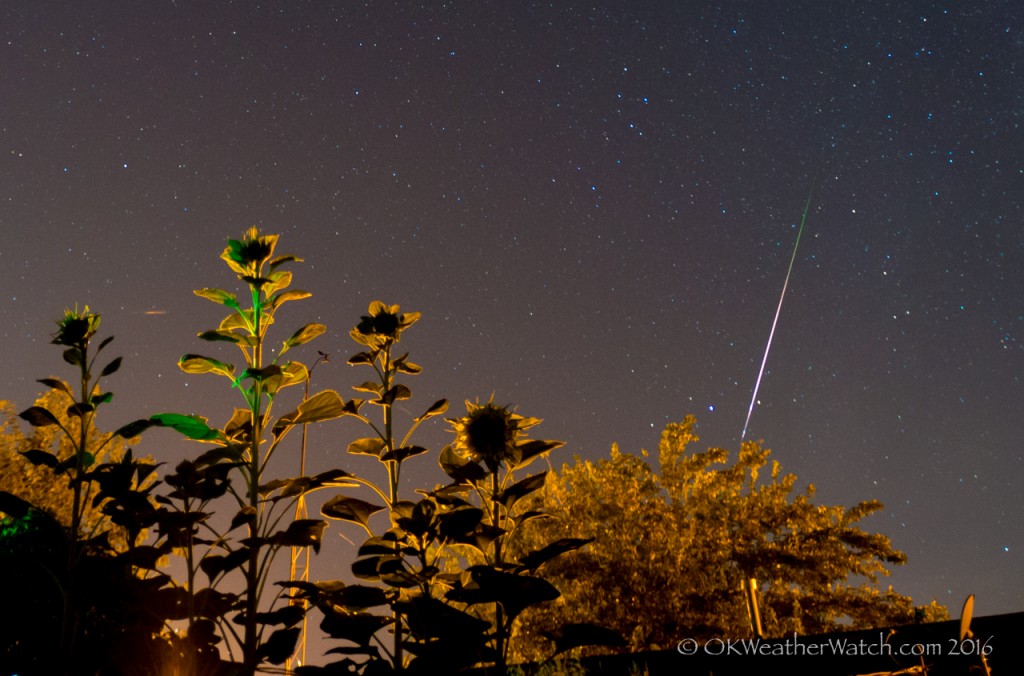 That night, I saw two meteors that were spectacular!  Both were bright enough to illuminate the ground.  Unfortunately, my camera only caught enough of each one to let me know how good the shot could have been.  One developed out of and moved into frame, the other appeared in frame and moved out: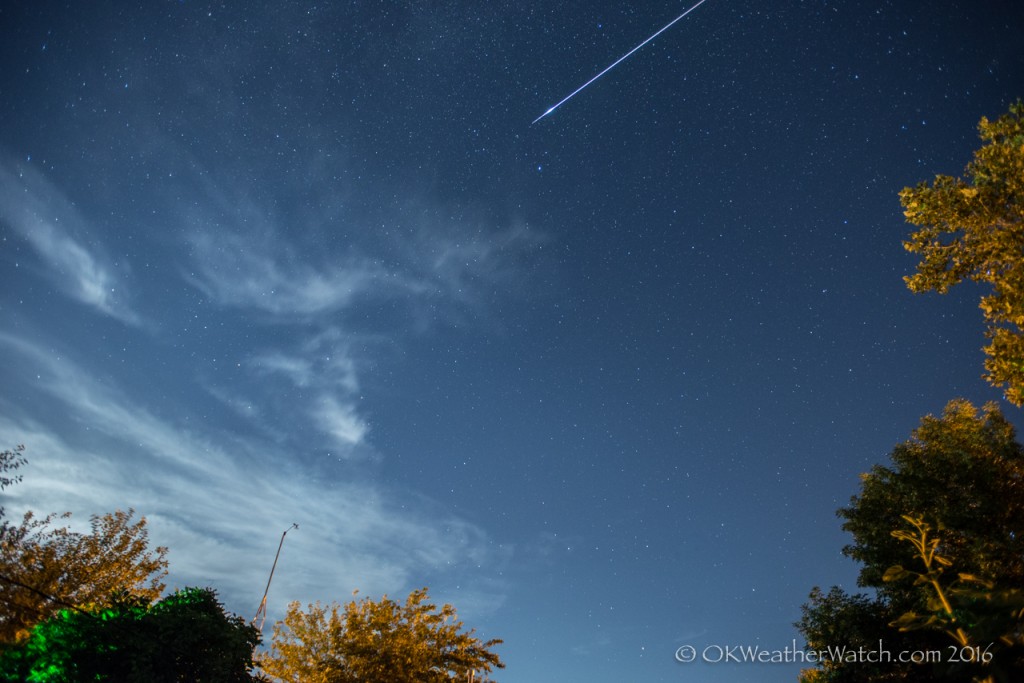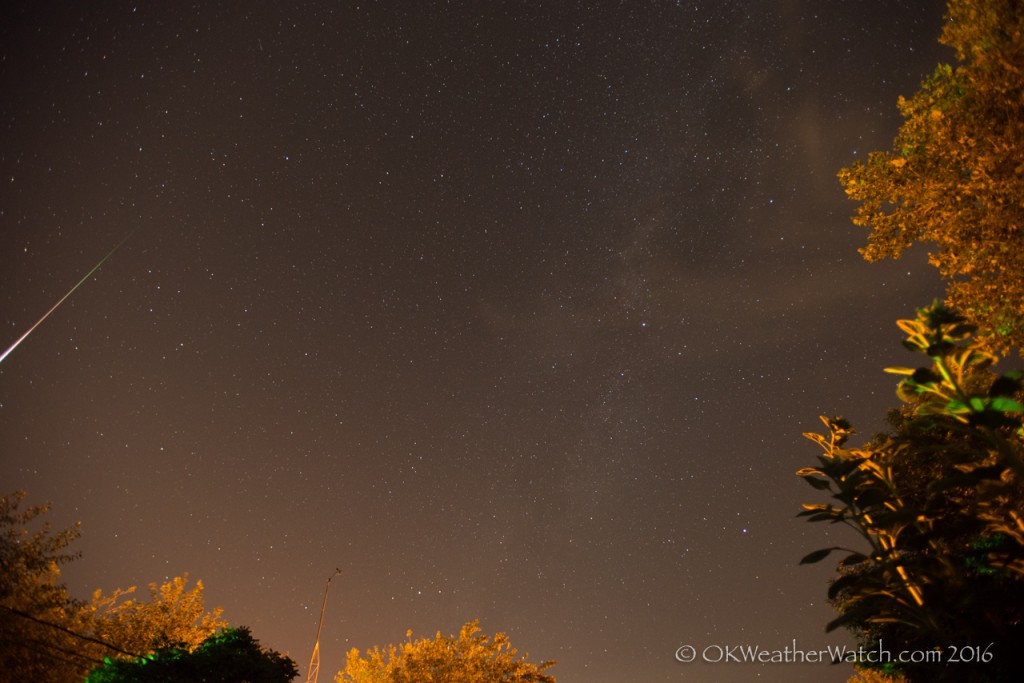 Oh well, the way it goes – most of the time.